Blockzero Labs is crypto's first community driven token studio. From logo to launch, we build experimental tokens with our community. In exchange for providing feedback, liquidity, and positive vibes, we give away our token creations to $XIO holders.
In short, this means if you hold $XIO, you will receive 100% of all future tokens we develop through the Blockzero Labs. See below for a list of the current token concepts we are exploring.
Token Studio vs. Incubator
As opposed to a traditional incubator model like YCombinator where the creative process and idea stage is outsourced to existing startups, the token studio allows us to build and launch projects from within our own community. Instead of only earning a small portion from a startup, we retain 100% of the tokens and give them away to our Citizens.
January 1st, 2021 marked the launch of FLASH, our first official token from Blockzero Labs. FLASH is the time travel of money – it's crypto's first flash-staking protocol that allows you to earn instant upfront yield by staking $FLASH.
Flash-staking works similarly to flash-loans, where anyone can borrow any amount of capital as long as they pay it back within one ethereum transaction. However, instead of borrowing money, you stake capital for a predetermined amount of time and earn the entire reward.
Instant, upfront, all in one ethereum transaction. The Flashstake dApp is now live, so go check it out!
Be sure to check out our Flash socials and our explainer blog to get caught up on everything FLASH.
While $FLASH is the first token we've released through Blockzero Labs, we have several experimental tokens in our pipeline set to be distributed exclusively to $XIO holders.
Here are a few of the other token models in the Explore stage of the token studio:

All Citizens are invited to propose token ideas to the community. This is the first step from idea to launch.
Explore – Has anyone done this before, or are we just reinventing the wheel? Does this have a chance to make a tangible impact on the world? If not, we don't explore it. If so, we start building immediately.
Build – Our first step is to build a Minimal Viable Token (MVT). In other words, what is the simplest token architecture and application we can build to test the viability of the idea? Blockzero is built on rapid prototyping and interaction. If it takes more than three months, we don't build it.
Launch – After we explore the idea and build the MVT, we need to launch it and test the demand for the solution. On launch day, we create a $50,000+ liquidity pool using $ZERO, and give the newly created tokens away for free to our Blockzero Citizens.
Scale – If there is clear evidence that the product has no interest, we stop building entirely. However, if there is evidence that the idea is gaining interest from the community, we recruit and compensate a token founder to lead the project further.
Community
We believe in building passionate communities at scale. Each token we develop is dropped directly to $XIO holders and Citizens.
Collaboration
We believe innovation is born out of the consistent collaboration of positive people from all over the world.
Experimentation
We believe opportunity is discovered through the rapid experimentation and exploration of unorthodox ideas.
Our Community (Core + Citizens)
Blockzero is an open community of entrepreneurs, innovators, and problem solvers from all over the world. We comprise the Core Citizens of Blockzero Labs, building the projects from the ground up, and launching them out to the larger community of Citizens.
Want to join the Core? Theoretically, anyone can  become a "Core Citizen," but first, they must earn their stripes by adding consistent value as a regular Blockzero Citizen (below). Maybe you're a passionate Solidity developer, a marketing whiz, or a graphic design genius. Show us what you got and stand out as a Citizen in our social channels and forum! We're growing, and always on the lookout for high-quality crypto talent.
Citizens
From day one, Blockzero's credo has been, "Community first – technology second." We refer to each of our 5,000+ community members as Citizens. You can become a Citizen by filling out the citizen application form. 
In 2019, all circulating $XIO tokens were distributed for free to our founding Citizens – anyone who was actively following the initial creation and launch of our former brand, xio.network.
Why become a Citizen? One of the main benefits is that you can participate in our ongoing XSI leaderboard discussions (see below), and be rewarded in $XIO for providing thoughtful comments and feedback on our social platforms. Citizens are encouraged to dive deep into all things XIO on our dedicated social forum.
By using XIO tokens as our main governance token, Citizens are able to make their voices heard by voting on key initiatives, such as which future tokens we should launch, mainnet launch proposals, rebranding initiatives, and more.
Built on top of Uniswap, the XIO Liquidity Program (XLP) is an initiative to jump-start liquidity into the Blockzero Labs network and reward the Citizens who help make it possible.
Rewards currently range from 10-30% per month based on how long you lock $XIO tokens into the XLP (link to pool). At the time of writing, the total liquidity in the pool is just under $3 million USD.
Prior to adding liquidity into the pool, make sure to read our step-by-step FAQ guide on how to join.
🚀 We are going live in 5 minutes to introduce the new leader of XIO Social @micr0alpha + four massive upgrades for XSI.

New hashtags.
New ways to earn.
New scoring system.
New snapshot dates.

Changes go into effect starting October 15th.#XIOfeedback https://t.co/V9PHQWINvA

— XIO 🚀 (@xio_network) October 14, 2020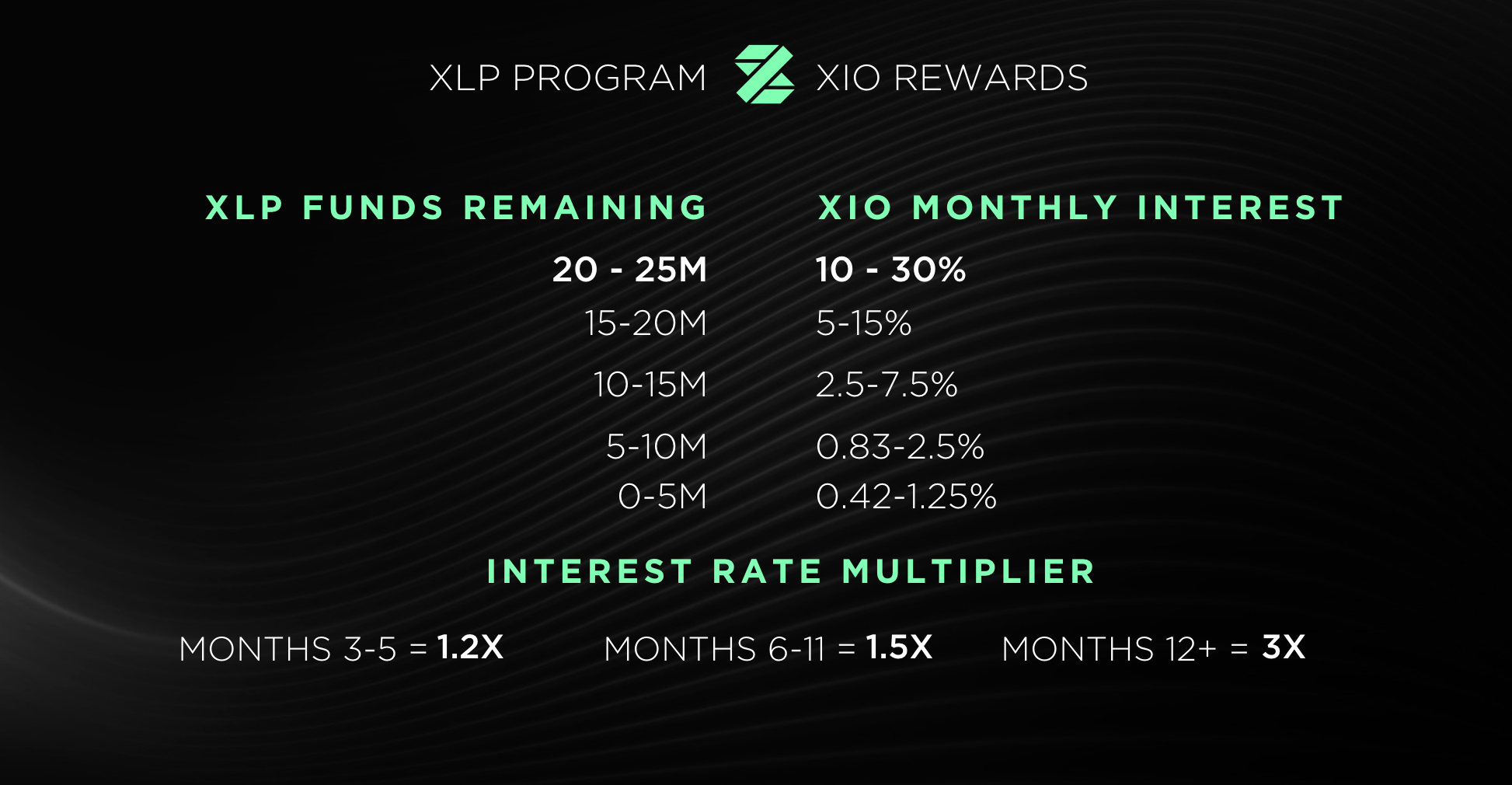 The Blockzero Social Initiative is a program to reward Citizens of the Network for their prompt, consistent, and quality engagement across all social platforms. We've created a simple, three-step process on how to participate in XSI.
Be on the lookout for whenever we use #XIO hashtags on our official social media accounts.
Each hashtag has its own rules and duration. You have to complete the required actions for each social media platform to earn credits.
For each action you perform, you will earn Credits. These Credits put you on the XSI Leaderboard to attain free $XIO Tokens!
Looking to dive in? Check out our detailed guide on how to participate and become a rewarded Citizen!
Blockzero Claims dApp
The Blockzero Claims dApp is your home for all the future tokens of Blockzero. Starting with $FLASH, this is where you'll go to claim your tokens upon their release date. You can also see future potential Blockzero tokens on the dApp.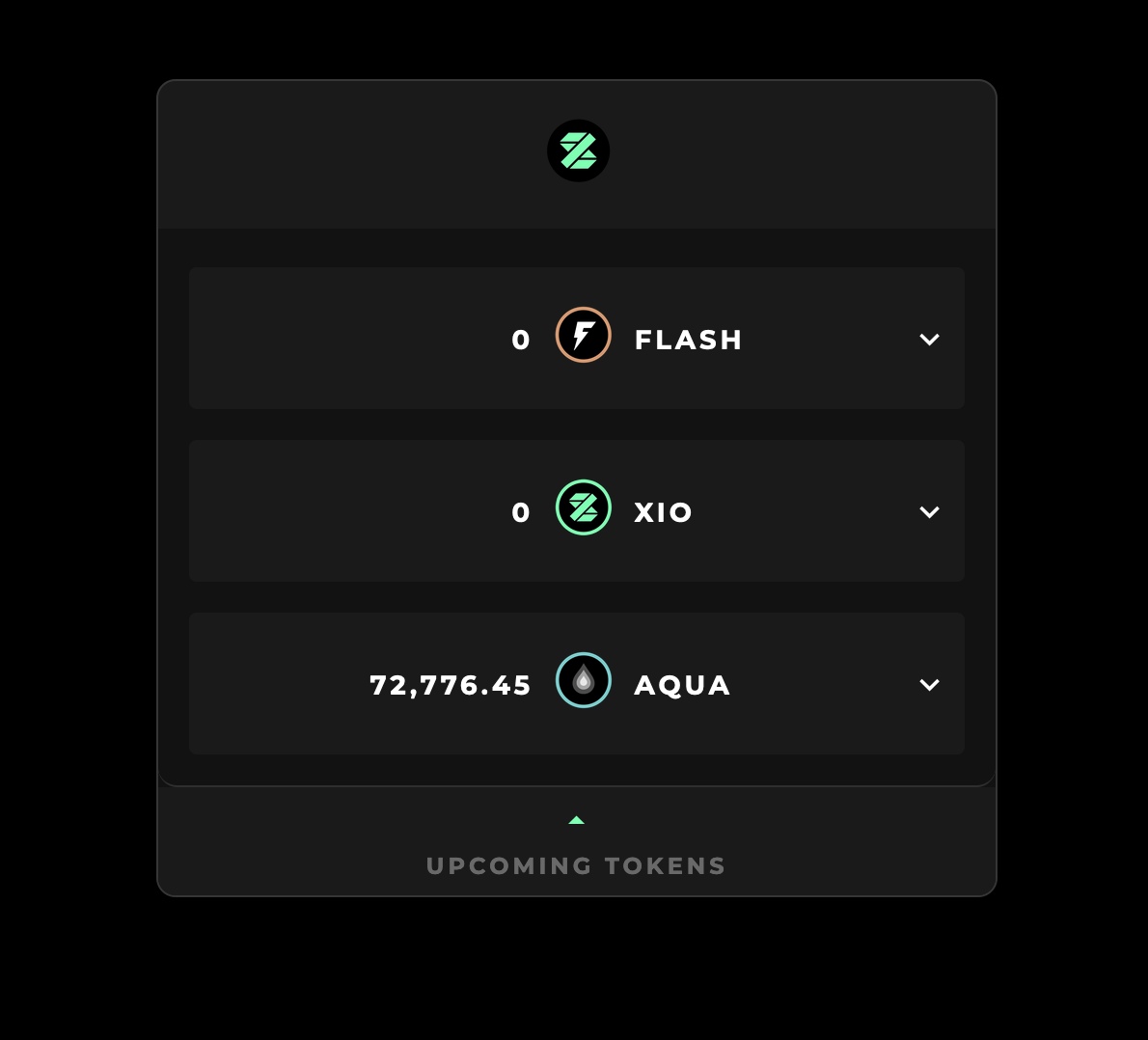 Blockzero Social Forum
The forum is where you want to be if you're an Blockzero fanatic. Come hang out and share memes (you can win a weekly $XIO giveaway), enjoy in-depth discussions on the future of Blockzero, token proposals, marketing ideas, tokenomics, tutorials – you name it, it's living in our dedicated forum.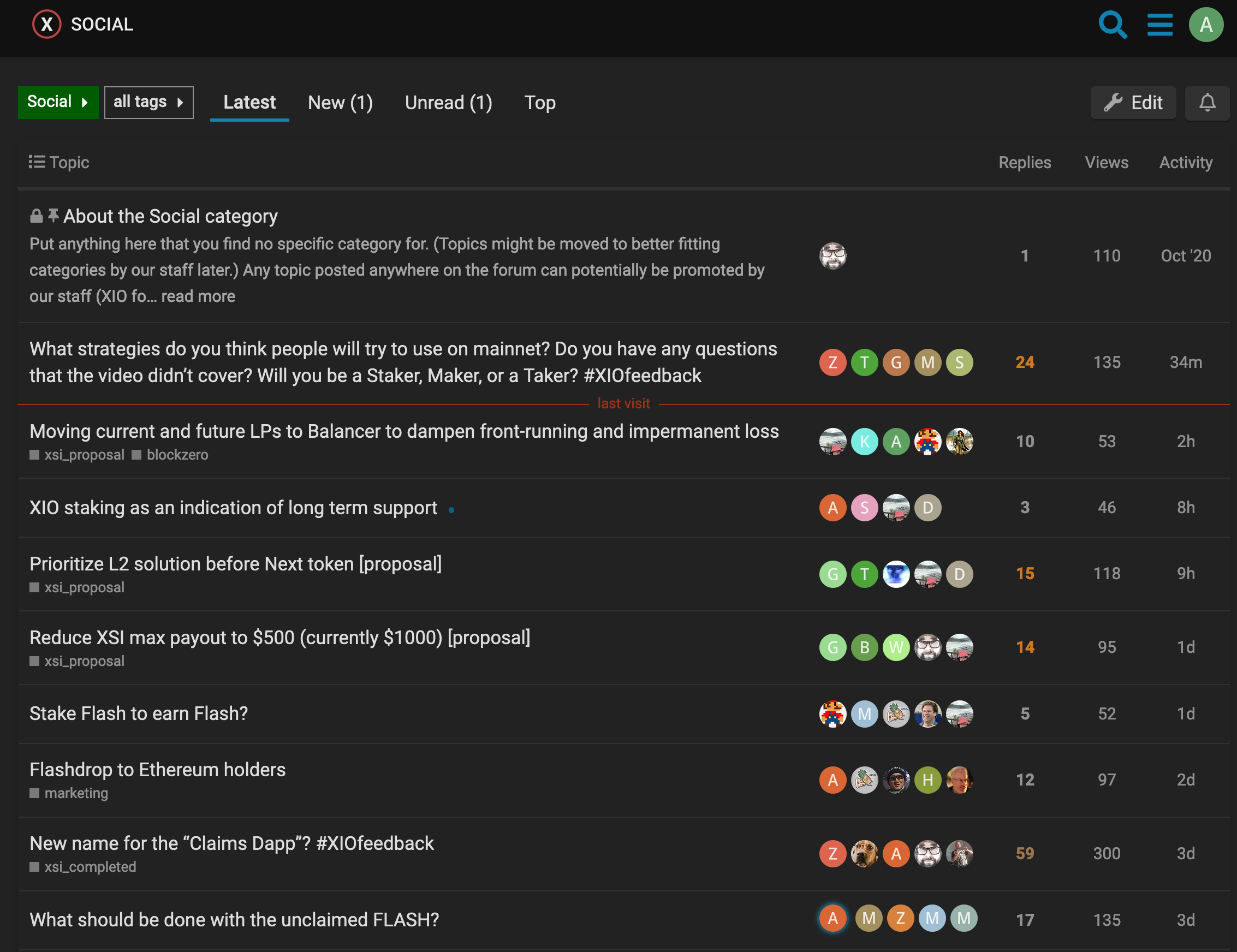 $XIO contract address:
0x0f7F961648aE6Db43C75663aC7E5414Eb79b5704
Total Supply:
100,000,000
Initial distribution was:
25% reserved for Liquidity Incentives
25% reserved for Social Initiative
25% reserved for Foundation
25% offered to Citizens at launch (10% of these tokens went unclaimed and was reserved by the XIO Founders)
Foundation: 0x842f8f6fb524996d0b660621da895166e1cea691
Social Initiative: 0x30d631f1bc8abae35b353c6d2757f29d5d26972a
Liquidity Incentives: 0x0f49b42fbaee5b4deb0e316e58ae38ee4fc89d8f
Founders: 0xa92697c3975996335b7e09d0afa30ab4ee912f7a
Advisors: 0xa33723031224525881b68c99dd9db95c535ce685