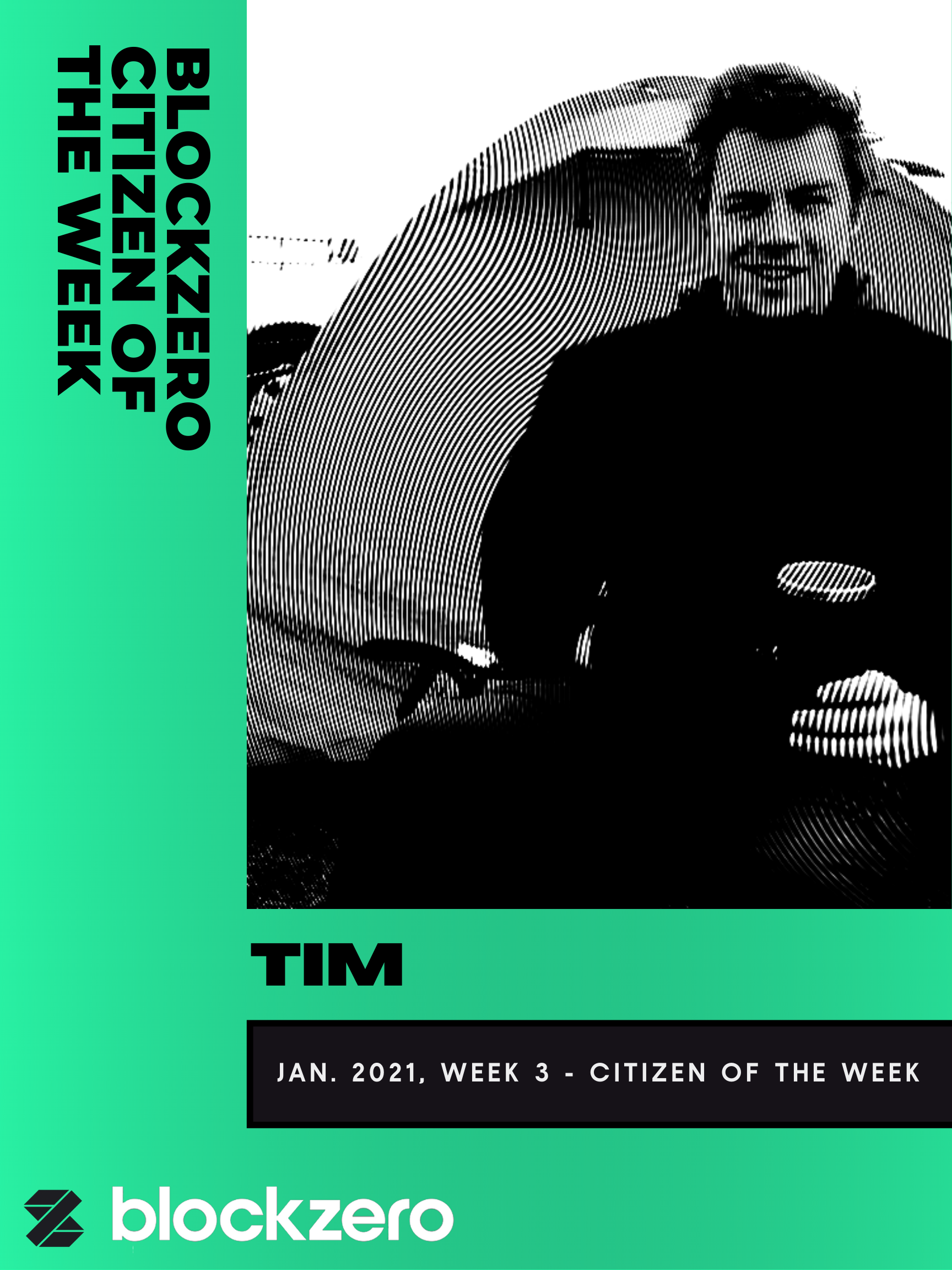 Announcing our sixth Blockzero Citizen of the Week, Tim
Each week, we're going to dedicate an interview-style blog by highlighting one of our standout Blockzero Citizens, giving you a moment in the spotlight. Who knows, there might even be other nifty rewards for winners down the line!
How to win? Just keep doing you. Share high-quality feedback, content, and keep going above and beyond in our dedicated Blockzero social media channels and forum. We'll notice you!
Our sixth Citizen of the Week is Tim, aka @huibuh04 on Telegram and Quamfy Bombino on Twitter.
Tim has gone the extra mile and launched a $FLASH Twitter giveaway campaign out of his sheer love of $FLASH! You can check it out by clicking the image to the right.
We love to see Citizens taking the initiative to create cool stuff out there that creates buzz and attention around what we're building, so great job Tim!
Citizen of the Week Interview
Where are you from, and what do you do for a living? If you weren't doing ______, what would your dream job be?
I am from Germany and I am a special education teacher. Before, I always wanted to become a journalist.
What's your favorite food? Top 3 favorite albums of all time?
Pizza and Burgers (self-made!); The Dark Side Of The Moon, L'amour toujours, Allah-Las
What's one interesting fact about you that most people don't know?
I've got a scar on the arm because I fell down when I broke into a public swimming pool with friends at night. Wait, should I tell that here?
What's your favorite place you've ever traveled to?
A little camping site in Durness on the northern coast of Scotland. Stunning cliffs and rough weather!
Favorite quote of all time?
"Et kütt wie et kütt" (What will be, will be)
How did you first get into crypto?
Hype got me in early 2018. Luckily, I stayed confident during the long bear market.
What excites you most about the potential of the crypto/blockchain industry?
Everyone can be a creator. Groundbreaking ideas can again be realized from the garage.
How did you first hear about XIO/Blockzero?
As an early member of BOMB community, it would have been hard not to hear about it 🙂
What is your favorite aspect of Blockzero?
I like the powerful community and principle of fair token distributions.
What do you love most about the Blockzero community? Explain a bit more about your particular niche within the Blockzero community, and how you got started?

The community has a clearly positive and supportive mood. Additionally, everyone is encouraged and supported to become part of the project and propose or directly add some value to it.