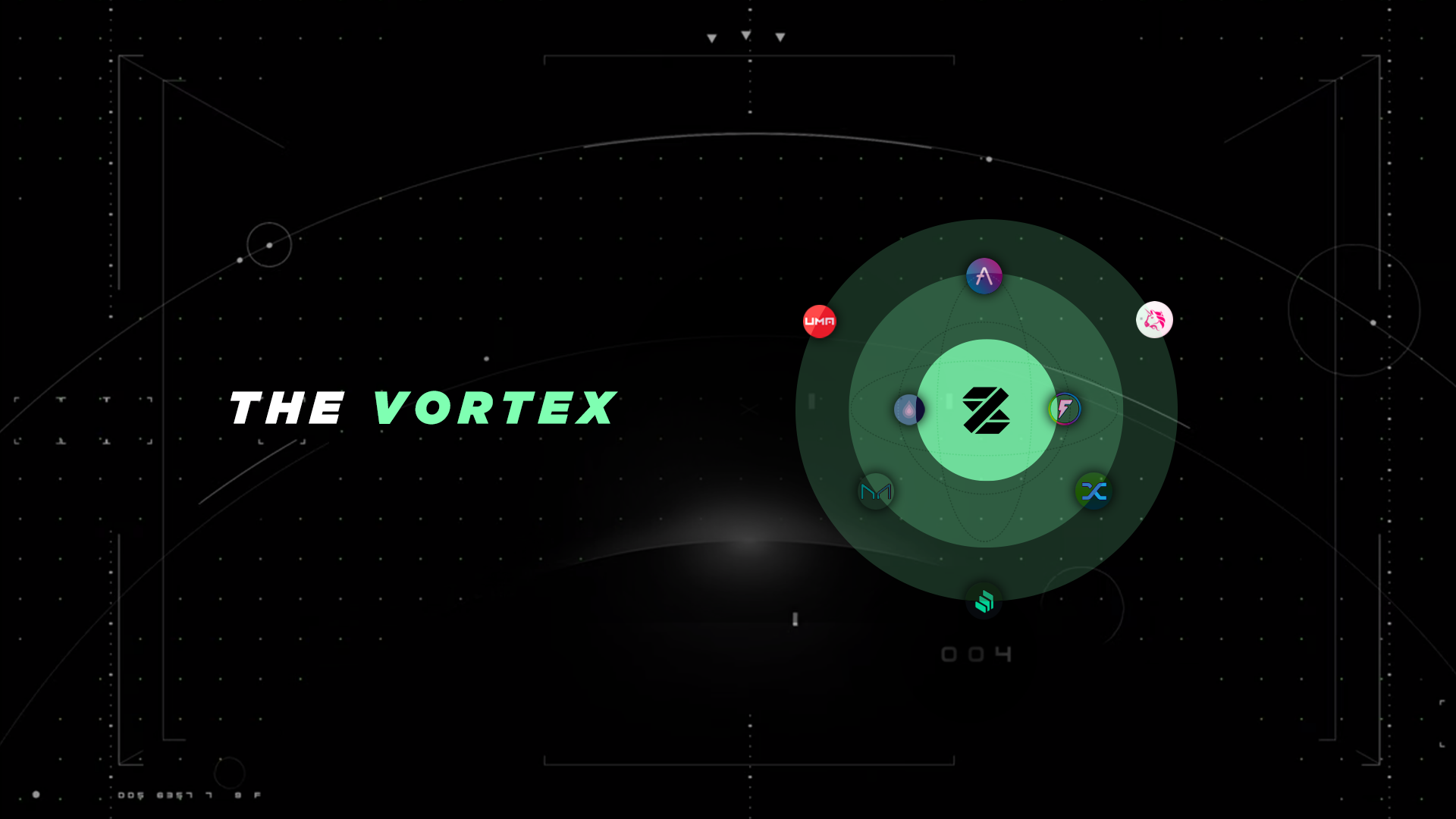 Two weeks ago, I met a VC at a local Ethereum Meetup who had never heard of Blockzero Labs or what we were about.
Although I was not there to raise capital, I was excited to tell the story of Blockzero to a new person and share our vision of becoming the "YCombinator of the Decentralized World".
While I quickly jumped into what we were building and the amazing community behind us, one hour into the conversation I realized this person was still not clear on the most important part of our entire ecosystem — the functionality of the token that powers the entire Blockzero Labs ecosystem: $XIO
Why would people want to hold/stake/earn $XIO?
What are the ways it captures, retains and distributes value?
How will it fuel the next generation of decentralized projects?
The remainder of this article is a proposal on how we can better communicate the value proposition and utility of the native token ($XIO) in a clear, visual, and consistent manner. As always, the community of Blockzero Labs Citizens will ultimately decide to accept or reject this proposal.
Quick Links:
The Model
Blockzero Labs provides projects in all stages the community, capital, and connections they need to reach escape velocity. In exchange for this value, these projects are asked to deposit ERC tokens into something called the Blockzero Vortex — a DAO that controls the inflow and outflow of capital.
The XIO token is needed to remove these tokens from the Vortex.
The Vortex
The Vortex is separated into three primary Orbits — each with their own purpose, distribution mechanism, and functionality.
Orbit #1 Treasury
Orbit #2 Liquidity
Orbit #3 Collateral
Orbit #1: Treasury (Vote)
The purpose Orbit #1 is to:
Distribution
The only way to remove tokens outside of Orbit #1 is through an on-chain majority vote from Blockzero Council Members made through a Multisig wallet.
Logic
Since Blockzero Labs is 100% bootstrapped and has never raised any capital, having an adequate amount of assets in the Treasury is crucial for the sustainability of the project.
Balance
At the time of writing this post, the Treasury is composed of:
Orbit #2: Liquidity (Stake)
The purpose of Orbit Two is to:
Provide liquidity and sustainability to the $XIO token
Offer a fair distribution mechanism of assets to Citizens.
Distribution
The only way to remove tokens outside Orbit #2 is through the staking of eligible tokens.
Logic
Having a liquid $XIO token allows Blockzero Labs to support more projects and provide additional incentive layers to Citizens.
Balance
At the time of writing this post, Orbit #2 is composed of:
The only two eligible tokens at this time to receive these assets are XIO + the XIO/ETH LP token on Uniswap. More eligible tokens may be added over time.
Example
Let's assume a project deposits 1,000,000 $XYZ tokens into Orbit #2 that are to be distributed over two years. Blockzero Citizens could stake $XIO and earn $XYZ tokens on a block-by-block basis.
If one $XYZ is equal to $1, and a Citizen represents 5% the Orbit, they would receive 50,000 XYZ ($50,000) over two years.
Note: In the current model, people must only hold $XIO or XLP tokens to participate in Orbit #2. In this proposal, however, users would need to stake $XIO or XLP tokens to participate. This would allow us to move everything on-chain in a decentralized and permissionless manner.
Orbit #3: Collateral (Burn)
The purpose of Orbit #3 is to:
Provide long term economic alignment to support decentralized projects
Collateralize the value to the $XIO token based on previous performance
Distribution
The only way to remove tokens outside Layer Three is through the burning of $XIO tokens.
Logic
Since the only way to remove tokens from Orbit #3 is through the burning of XIO, this ensures that Citizens have a long term reason to support the projects inside Orbit #3.
If the value of these assets increases relative to XIO, the underlying value of $XIO also grows. If the value of $XIO is to decrease below that of the value of assets within Orbit #3, Citizens can burn their XIO for a greater value.
This, in theory, creates a collateralized backstop to the $XIO token.
Balance
At the time of writing this post, the Treasury is composed of:
$50,000 UMA (Yet to be received)
Example
Let's assume the following assets are in Orbit #3:
$5M UMA tokens
$3M DAI tokens
$2M UNI tokens
If a user holds 250,000 XIO tokens, this represents 0.25% of the entire supply. The user can burn their XIO and redeem:
$12,500 UMA
$ 7,500 DAI
$ 5,000 UNI
There is an active vote until April 16th to add FLASH to Orbit #3.
Calm Before the Storm
We have been working on this project for 18 months. Heads down, crafting the culture, focusing on building meaningful relationships, creating cool stuff, and giving everything away for free.
Those of you who have been Citizens know the value we have created within the industry is not yet recognized. I believe 2021 is our year to change that.
To reach the the scale we all know we are capable of, it is more important than ever that we have a crystal clear economic model for new people to join.
I am more confident than ever that if we can clean up the narrative, clarify the tokenomics, and communicate our vision — the industry will take note.
You can ask questions and provide feedback for this proposal on our new governance platform. Pending feedback, this proposal will be put into an official governance vote on May 1st.
Blockzero Labs
The Y Combinator of the Decentralized World